Kimberley Kampers Introduces the All-New Kruiswagen: The Epitome of Luxury and Off-Road Adventure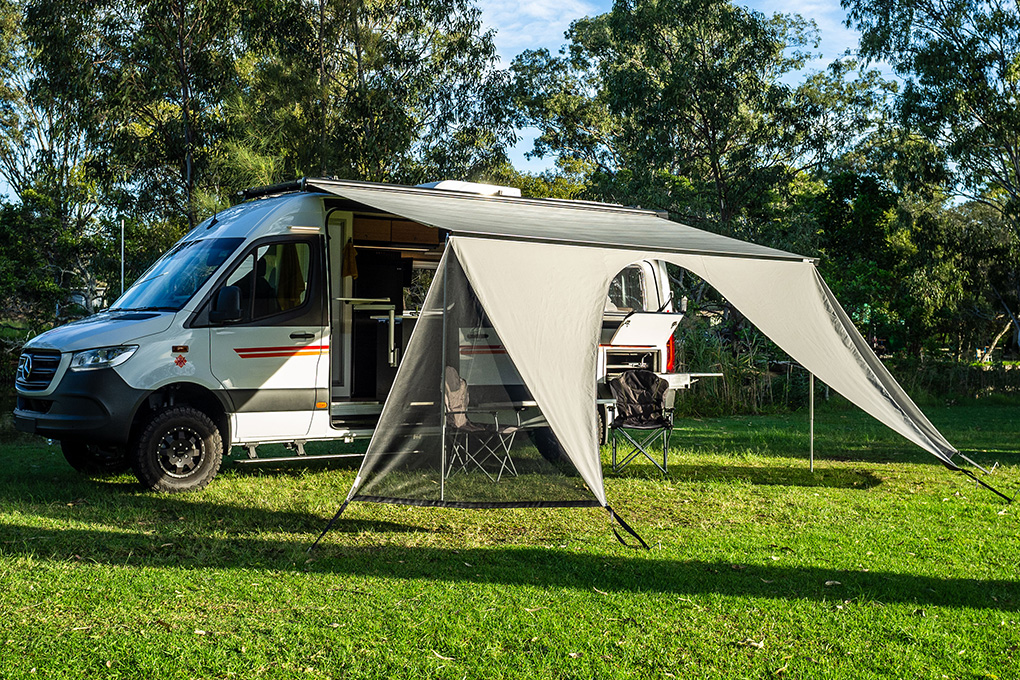 Kimberley Kampers, a leading manufacturer of off-road adventure caravans, is thrilled to announce the arrival of the highly anticipated Kimberley Kampers Kruiswagen luxury off-road Class B motorhome. Designed for those who seek unparalleled luxury and the ability to explore off the beaten path, the Kruiswagen redefines the boundaries of comfort and ruggedness.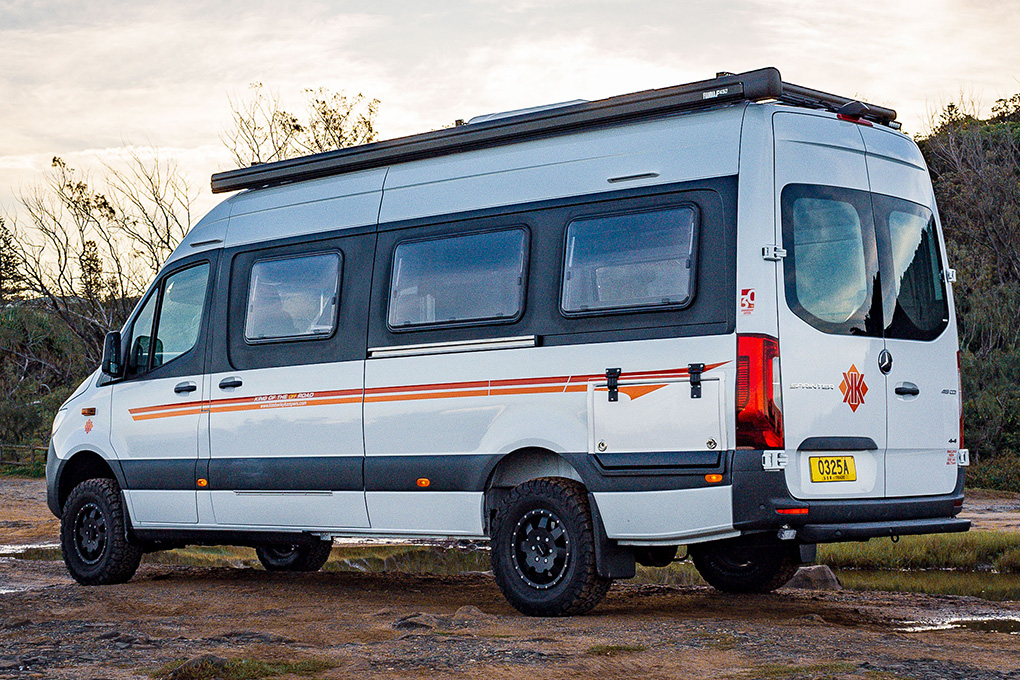 One of the standout features of the Kruiswagen is its thoughtfully designed loft bed, providing a cozy elevated sleeping area that maximises space, comfort and convenience. Simply lower the bed and enjoy a peaceful night's sleep, you can leave all your bedding on when travelling so theirs no need to remove and store any bedding during the daytime.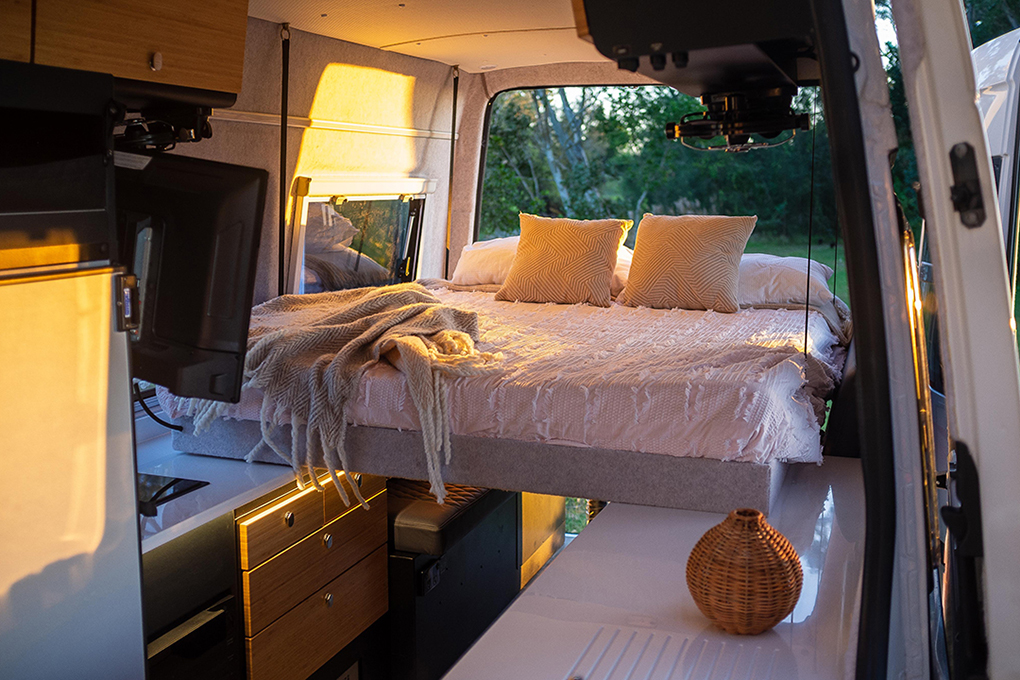 Inside the Kruiswagen, you'll find a spacious and versatile dinette seating area that can comfortably accommodate 4 to 6 people. Ideal for meals, relaxation, or socialising, this area is designed to foster a sense of togetherness and create lasting memories. Additionally, two dedicated driving seats ensure a comfortable and secure ride during your off-road explorations.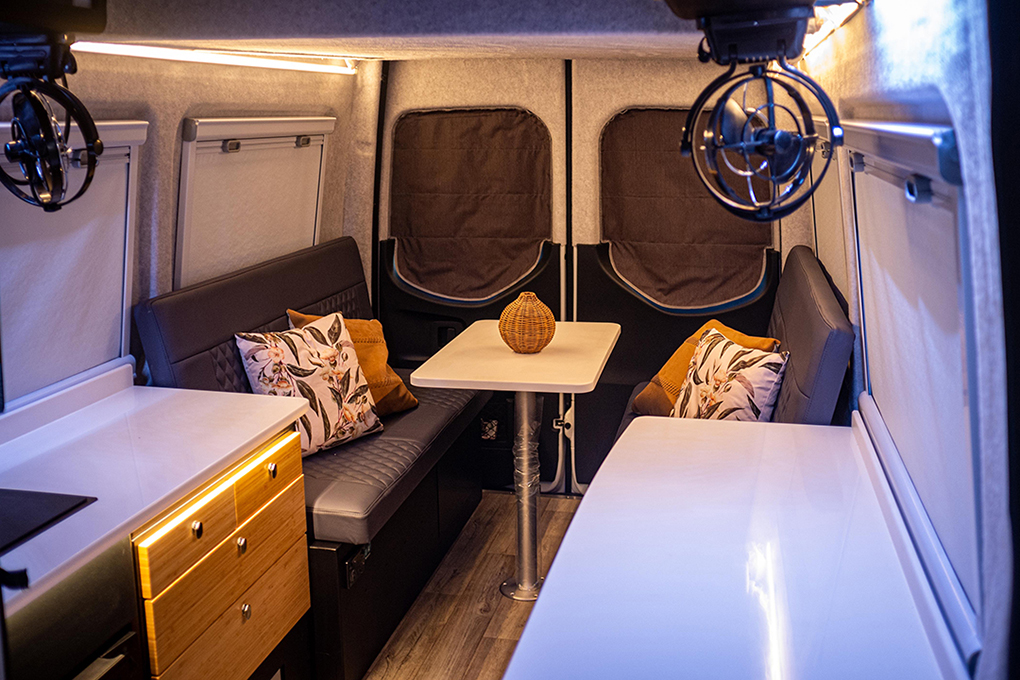 The Kruiswagen's full-size ensuite further enhances the luxurious experience. Featuring high-quality fixtures and finishes, this private bathroom allows you to indulge in a refreshing shower or make use of the convenient built-in (compositing) toilet facilities, ensuring that you have all the comforts of home, no matter where your adventures take you.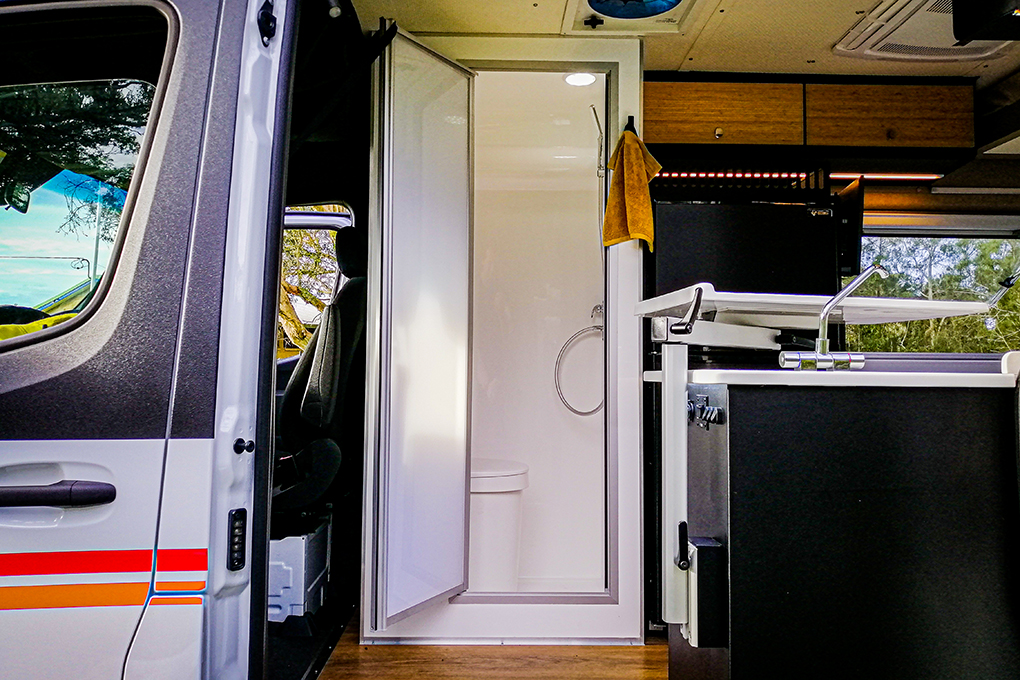 For culinary enthusiasts, the Kruiswagen boasts a large kitchen with solid surface benchtops and a smart induction cooktop. Whether you're preparing a simple meal or an elaborate feast, this well-equipped kitchen offers everything you need to satisfy your culinary cravings. In addition, an outdoor kitchen with a sink, bench, and a selection of cookers allows you to enjoy the open air while cooking and entertaining.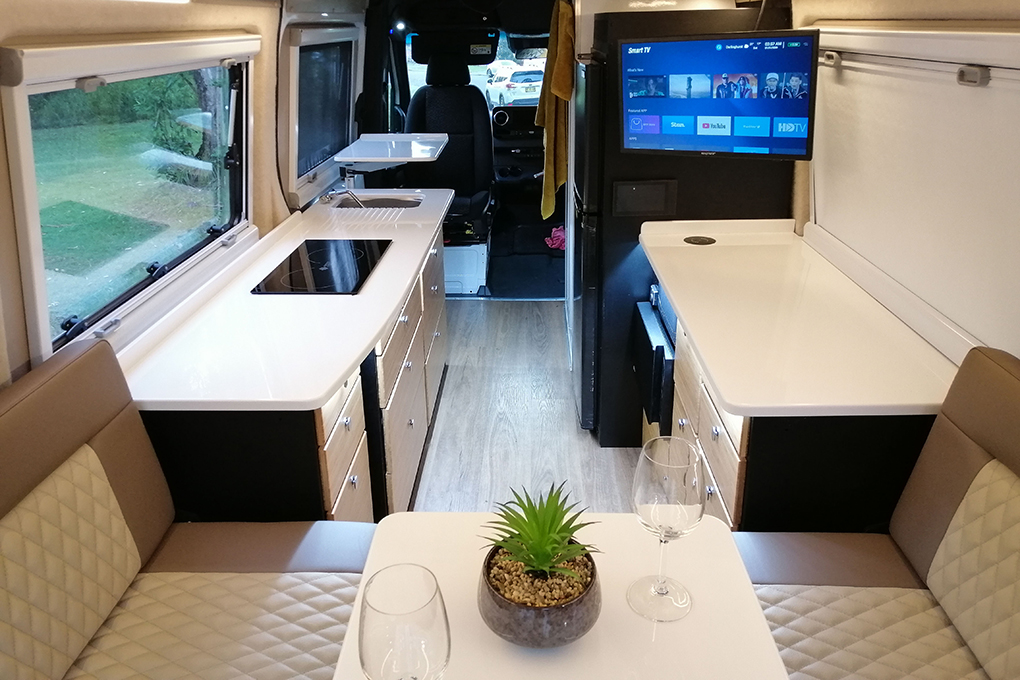 The Kruiswagen's off-road capabilities allow you to explore a wide range of "out of the way" places. With its 4WD off-road capability, this motorhome is built to tackle challenging terrains with ease, allowing you to venture into some of the more remote and breathtaking locations. You can embark on unforgettable off-road journeys with confidence, knowing that the Kruiswagen is designed to conquer any obstacle in its path.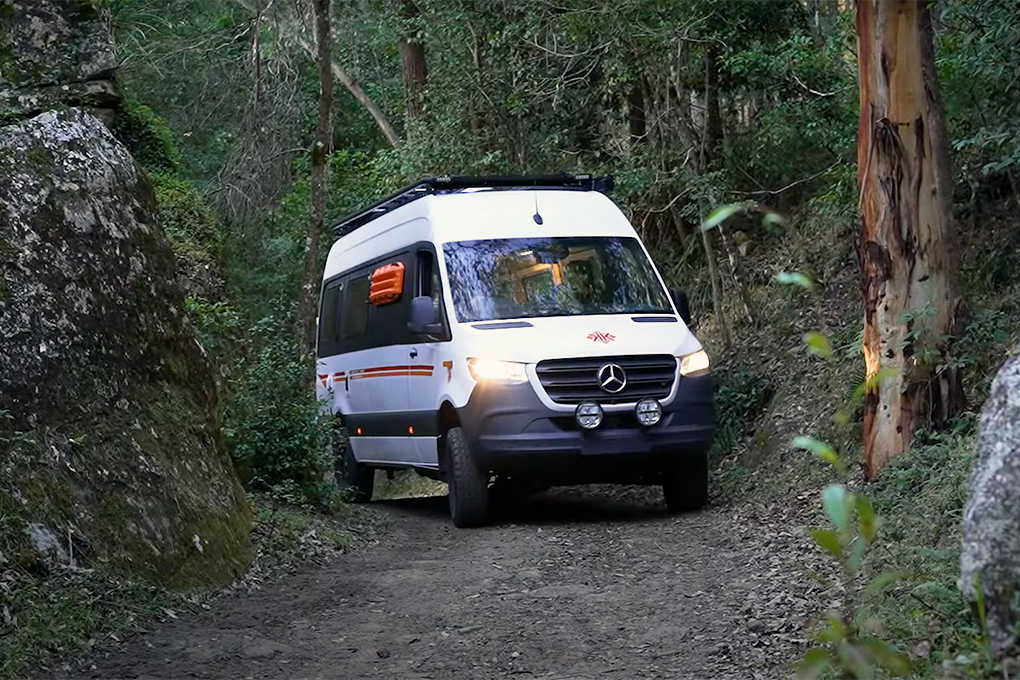 Embracing an eco-friendly and self-sustaining lifestyle, the Kruiswagen incorporates an off-grid solar system and a powerful 48V power system. This innovative technology harnesses the vehicles inherent vehicle power or the sun's energy to provide reliable power, enabling you to enjoy your off-road adventures while minimising your environmental impact. The fully integrated inverter charger Powerhub from EcoFlow further enhances the system's efficiency and convenience, ensuring that you have access to reliable and clean energy whenever you need it.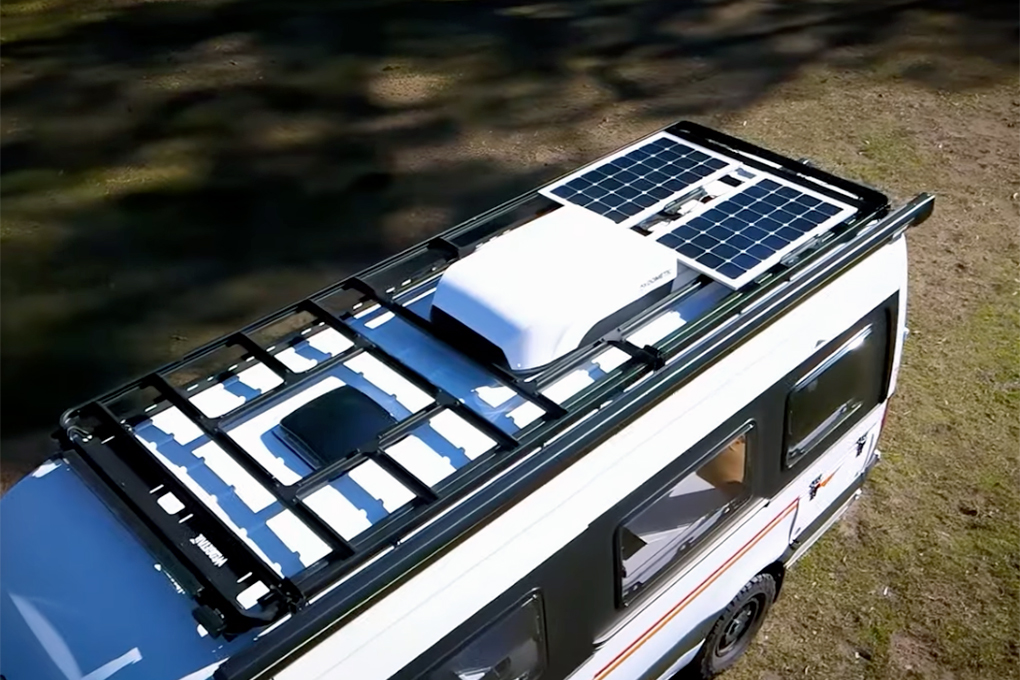 "We are thrilled to unveil the Kimberley Kampers Kruiswagen, a motorhome that blends luxury, versatility, and off-road capabilities in line with our KK DNA like never before," said James Cockburn, CEO of Kimberley Kampers. "With its exceptional features and cutting-edge technology, the Kruiswagen is the perfect companion for those who seek the ultimate adventure, without compromising on comfort and style."
To learn more about the Kimberley Kampers Kruiswagen luxury off-road motorhome you can download the Price and Specification Guide by clicking HERE.
Watch a video walkthrough below or take deeper dive with an interview of James Cockburn talking about the genesis of the Kruiswagen HERE.