SMART GENERATORS: FOR THE CIVILIZED NOMAD
For millennia, mankind's only real way to store game, fruit and fish, was by drying it in the sun.
The discovery of salt as a preservative, roughly 8,000 years ago, was one of the most consistent engines of civilization. It freed man from the slavery of daylight and allowed him to spend less time hunting and gathering, less time figuring out how to do anything but find enough food for the next 24 hours.
Today, modern nomads primarily rely on electrical refrigeration, and the truly self-reliant adventurers have learned the hard way already, that it always pays to have a backup plan.
Kimberley Kampers believes that the real spirit of offroad caravanning lies in travelling to ultra-remote locations where access to power, or anything else for that matter, can be critically limited.
Once upon a time, remote area travel necessitated bringing along noisy, smelly petrol generators to keep up with running more and more electrical gear.
We've come to rely more and more on solar solutions for keeping our batteries topped up these days, but with increased supply comes increased demand, and the sun doesn't always shine on every adventure.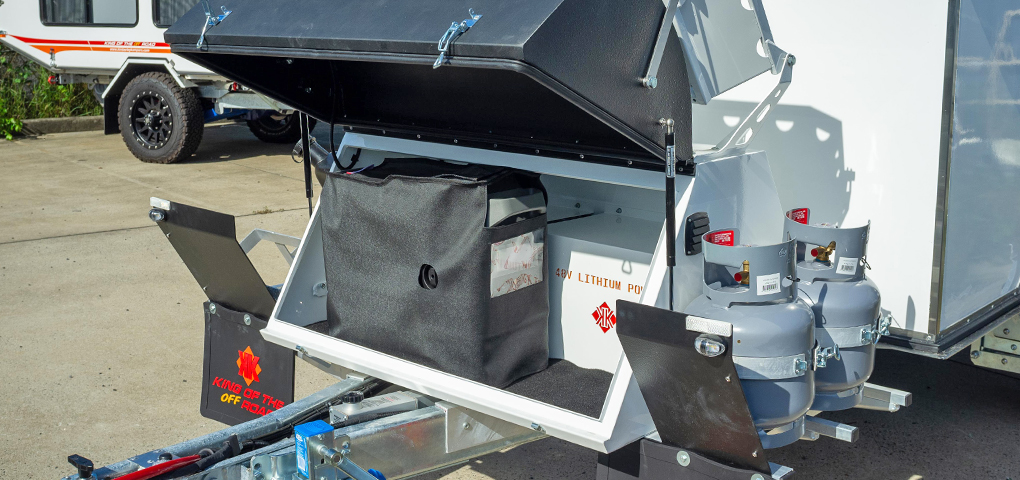 When the Sun Don't Shine
Portable generators are the perfect answer to keeping your caravan powered up through extended sojourns far away from civilization. And the new breed of smart generators from EcoFlow that Kimberley Kampers has integrated into its class leading 48V system aren't just sexier, they are quieter, more compact and up to 10% more efficient than traditional generators.
The key to the EcoFlow Smart Generator's revolutionary efficiency that it charges your Kimberleys' 48V Lithium Batteries via DC current, unlike every other generator on the market. With less energy from your fuel spent on wasted heat, and more going straight into your batteries, you can spend less time charging your batteries and more time doing what you love.
The built-in inverter means you can still plug in anything else you need to power on the road as well. And you can power everything onboard your caravan while you're charging your main batteries as well.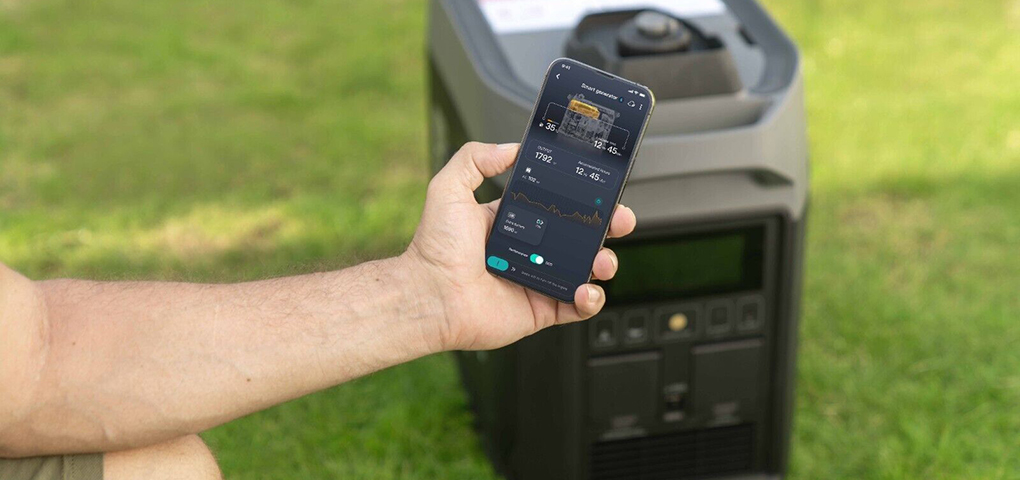 With electric or manual starting, this smart generator can be started via the fully-featured app or for the ultimate in power security and efficiency, you can program the generator to turn on when your batteries reach designated limits. That's really smart. Because you can't risk losing power in the middle of nowhere, or finding out too late that your batteries are too low to survive the night.
And this little smart box will auto shutdown as well, so you don't have to think about anything once it's all set up except which wine to take out of your fridge to go with today's sunset soirée.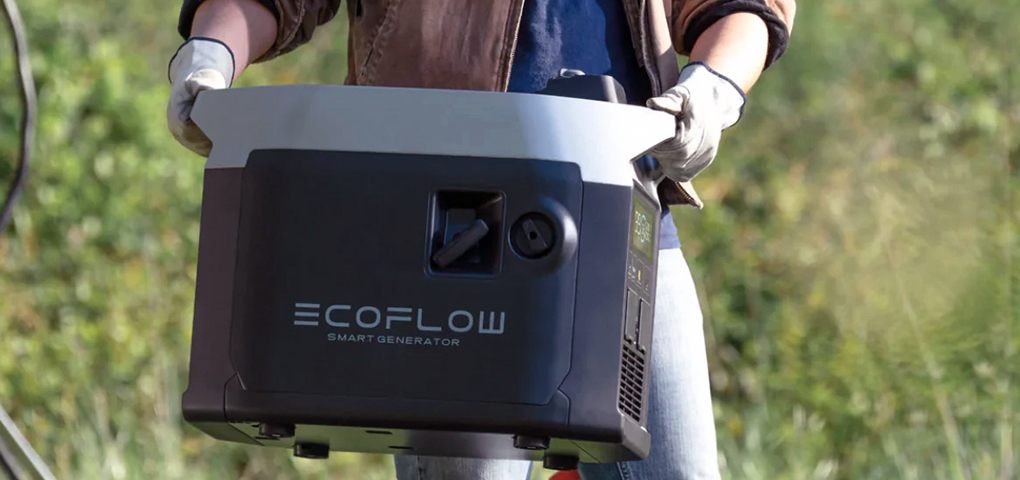 With an onboard LCD screen, carbon monoxide alert, fuel alert and auto shutdown, this isn't your dad's generator: this is the future.
Each new groundbreaking technological advance, in the history of humanity's scrabble ever upward, has brought with it one thing in common: the gift of time, and, perhaps, the freedom, however fleeting, from man's dependence on sunlight to survive.
Smart Generators are now available for all Kimberley Kampers offroad camper trailers and offroad caravans.
Click here for more information about the ECOFLOW Smart Generator.
Please check pricing and specification with your Kimberley Dealer when ordering.