December 2022 Update from KKHQ
Gday Folks,
December Update
Welcome to Kimberley Kampers' December 2022 newsletter. Another year flies by and KK has covered a lot of ground once again.
The first quarter was probably our hardest yet. With a start in January seeing us lose numerous staff to Covid isolation and x2 major suppliers unable to supply key parts we believed we were going to do it tough.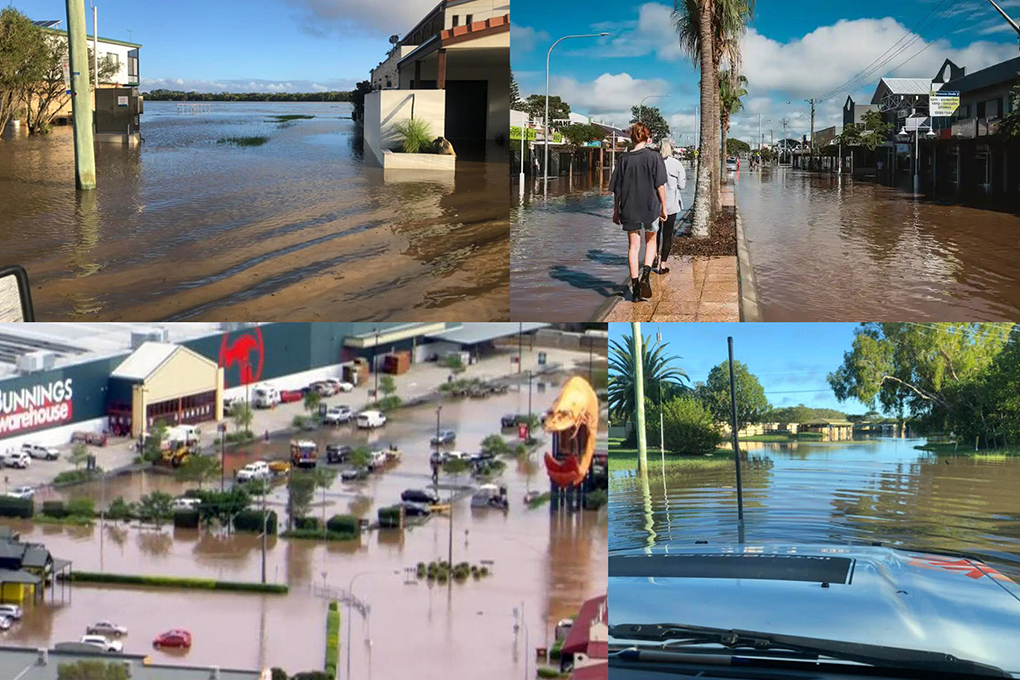 As we all know, the factory was then hit twice with the Floods of March 2022 shutting the factory down for over 2 weeks and being isolated for just as long. Recovery was painful and even more so for the half a dozen staff who actually lost homes. However, customers were exceptionally patient and supportive, staff rallied and fronted up and we pushed through the challenges to come out the other side a stronger business and a stronger community.
It is hard to comprehend how much we manage to fit in the year but we have managed to appoint a new dealer in South Australia, design, develop test and implement a new 30th Anniversary Edition model to the entire range with some key new features including the long awaited 48V Power system. We are confident Kimberley truly has a position as one of the World's Best offroad and offgrid RV's.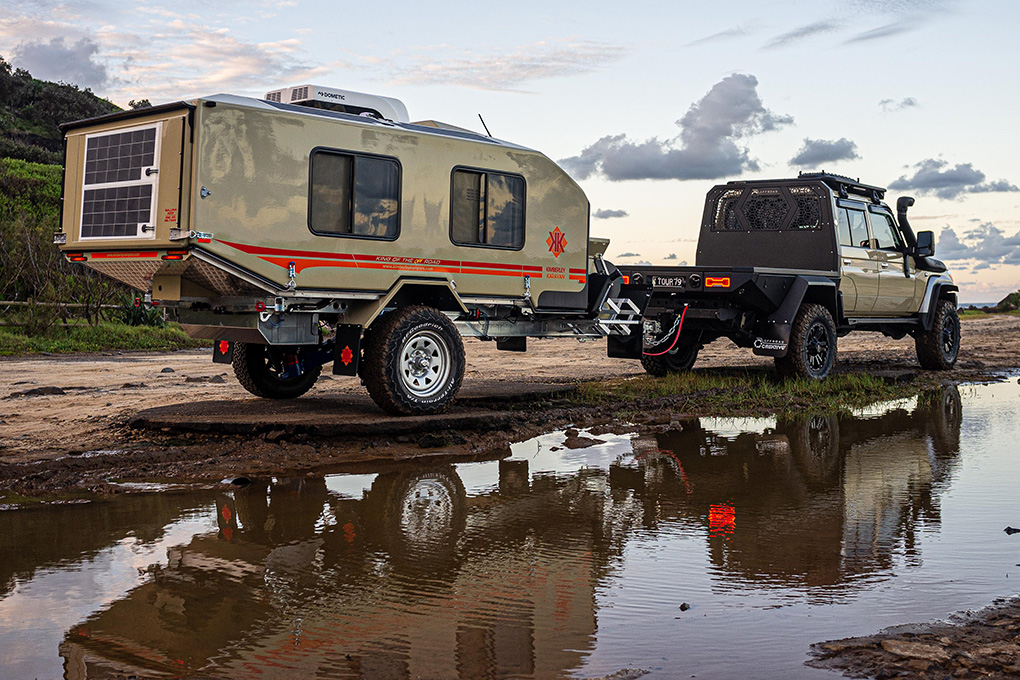 2022 – On reflection
As the brand faces another successful year in sales, we take full confidence that our customers have come to recognise and appreciate the true value in the machine we build. We believe we are beyond the realms of riding an unprecedented wave of RV demand but have a consistent and healthy demand pipeline for our products. They are unique in both design, structure and have a DNA that stands out from the vast array of options available.
With a key focus on our core value proposition to our customer, we have concentrated really hard not to get distracted by non-value adding activities across the business.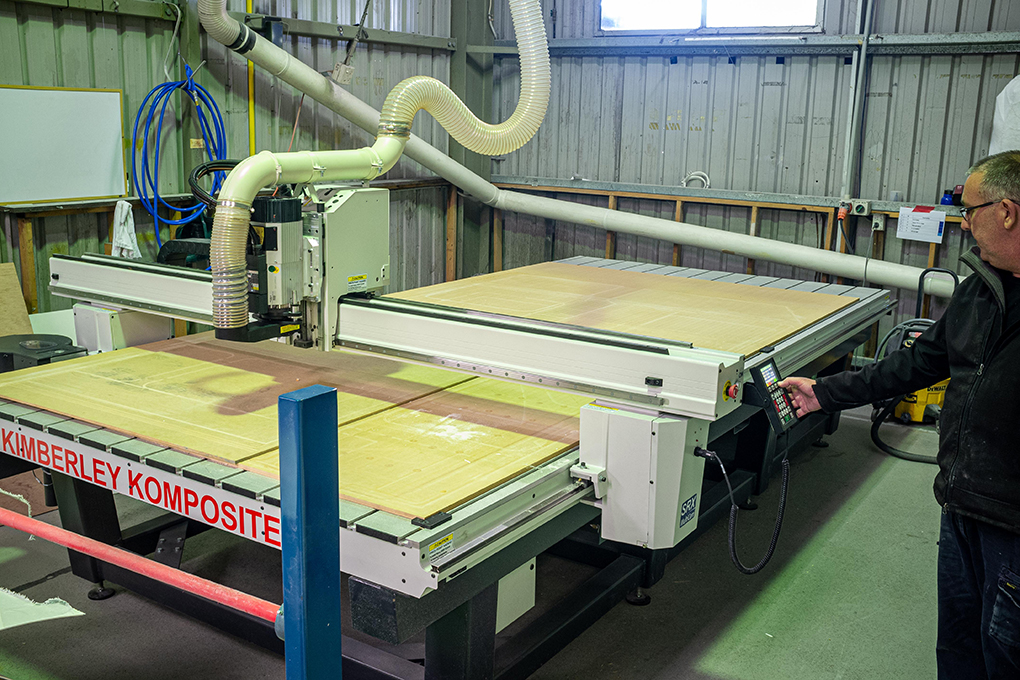 With a huge focus on "de-risking" our entire business across all disciplines we have had some major advances in our capabilities. We now control and manage more processes and parts in-house than ever before. We believe we are truly at the forefront of "bringing back manufacturing to Australia" The company has become more agile than ever before with a Capital investment of over $300k in our new in-house CNC router and Vacuum Bagging centre allowing us to move our entire range over to composite wall construction. Lighter, stronger and neater.
This has reduced our parts lead times, exposure to freight and International World events, given us higher quality with less re-works and the ability to continually improve our construction and processes for a better end product.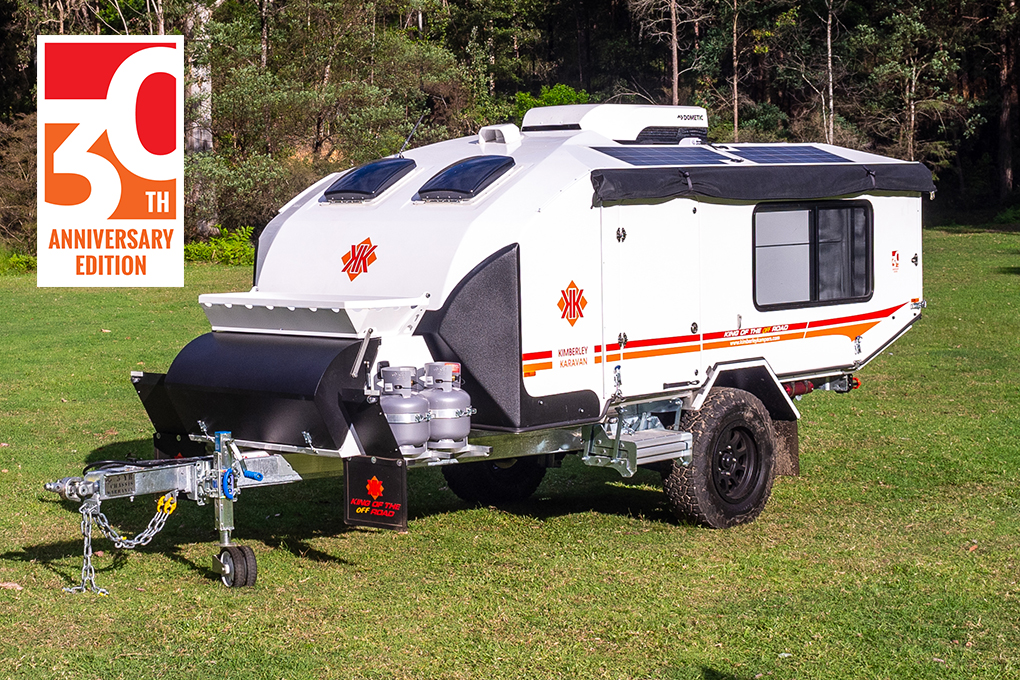 The pinnacle of this was the release of our 30th Anniversary Edition models. Yes as KK turns 30 years old next year we wanted to do something really special. The R&D team put their heads together over many months and we developed a suite of new features in the product adding better useability, functionality and aesthetics to the range. This is showcased in our Karavan Eco-Suite where we have x12 new features including the new 48V Power System and 7 new options.
This proved to be so popular we ended up converting over 95% of our order book to the new model as customer's were blown away with the changes.
Click here to download the Karavan 30th Anniversary Edition eBook
Click here to download the Kruiser 30th Anniversary Edition eBook
As always this would not be possible without the loyal support of our customers. Once again we thank ALL those customers that have placed their trust in us and apologise profusely for some of the delayed deliveries they have endured.
The Kimberley Kampers family of staff have done an unbelievable job this year. To withstand the set backs early in the year, rally together to keep production moving and then work around our supply chain issues, learn new processes and machinery and still build a world class product makes us very proud to wear our work gear.
With over 33% of our staff having over 10 years working at KK and x3 staff with over 25 years each we definitely have our roots in the Northern Rivers and are proud to call Ballina home to this Iconic Brand.

In February this year we welcomed The Dirt in Mount Barker just outside Adelaide to the family. Mike and Anita are knowledgeable and passionate, and with their experience and awesome showroom believe they can do KK proud. We're excited to have them join the KK family servicing South Australia and beyond.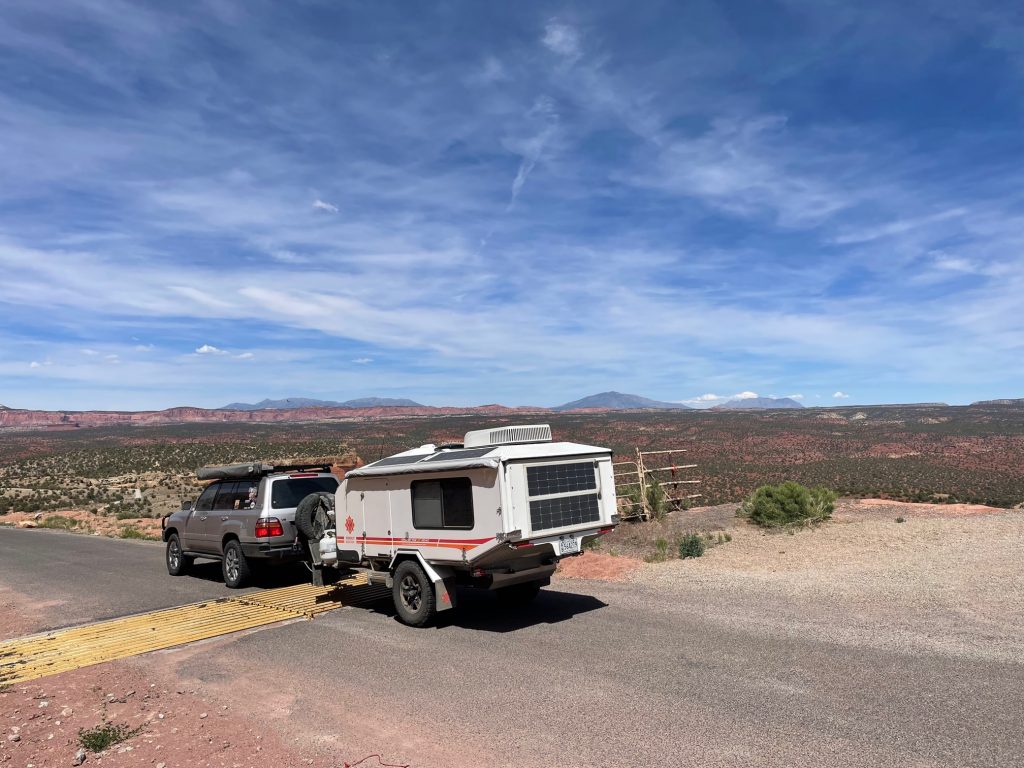 David and his crew in the USA have once again done an outstanding job flying the flag high for KK in the USA. I was lucky enough to attend the Overland West show in May 2022, meet some amazing customers, do a tag along tour through some great Iconic country including the Grand Canyon and share some key advice on using our specialist equipment. Our US customers are as passionate about the brand as we are in Australia and once again we would like to thank them for their trust and support for this Aussie Brand. We thank Dave and his team for their support and wish them well over the festive season.
We are not sure what 2023 holds but we look forward to being of service to all our customers past, present and future in the year to come.
I would like to personally take this opportunity to wish all our staff, dealers and clients a Merry Christmas and Happy New Year and hope you all travel safe and if out camping, take that extra time to appreciate the products we hand build in sunny (and rainy) Ballina.
The factory is closed from the 23rd of December 2022 and re—opens on the 9th of January 2023. For all enquiries over the break, please direct all correspondence to [email protected]   From our family to yours, Happy Holidays!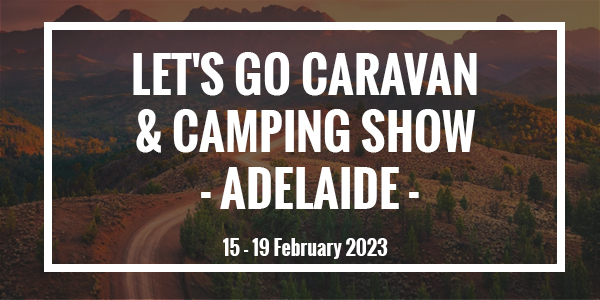 COMING UP: Adelaide Let's Go Caravan and Camping Show
Join The Dirt Offroad Campers in Adelaide from February 15-19. CLICK HERE for show details.