June 2022 Update from KKHQ
As we approach our financial year end we draw a close on another year of trials and tribulations at KKHQ.
With unprecedented demand continuing in our industry and our customers faith in the KK brand, we are pleased to announce that we will close out the year with another record forward order book. I would like to thank all our customers with orders for their patience and understanding.
We are truly proud to be building you one of the worlds best off road and off grid touring RV's.
After the double bout of floods in March earlier this year it has been a challenge for our local labour force and local suppliers and couriers to return to a sense of normality and business as usual.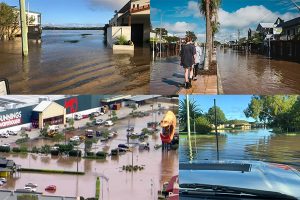 The disasters faced in our area has been widespread and did affect our ability to get a hassle free run at our production schedules.
The rain has continued into April and May and although not flooding has kept the humidity very high and the whole area very moist.
Covid has also been a challenge in Ballina, where we have had a few cluster outbreaks in our factory and have lost up to 20% of our labour force at the same time for the government mandated "stay at home for 7 days positive test results" cases.
This once again has affected our ability to get a stable run at our manufacturing flow and unfortunately delayed some of our anticipated deliveries this year. Once again I thank all our customers for their understanding and we are trying our best to get the units out as quick as we can.
With a strong order book going into FY'23, we hope that we can get some reliable consistency in parts supply and in our labour force to achieve our production targets over the remainder of this calendar year. Our focus remains on quality and building the best units we can possibly build for our clients.
OUT and ABOUT

In May our Managing Director, James Cockburn certainly clocked up the miles on a huge PR tour across the globe.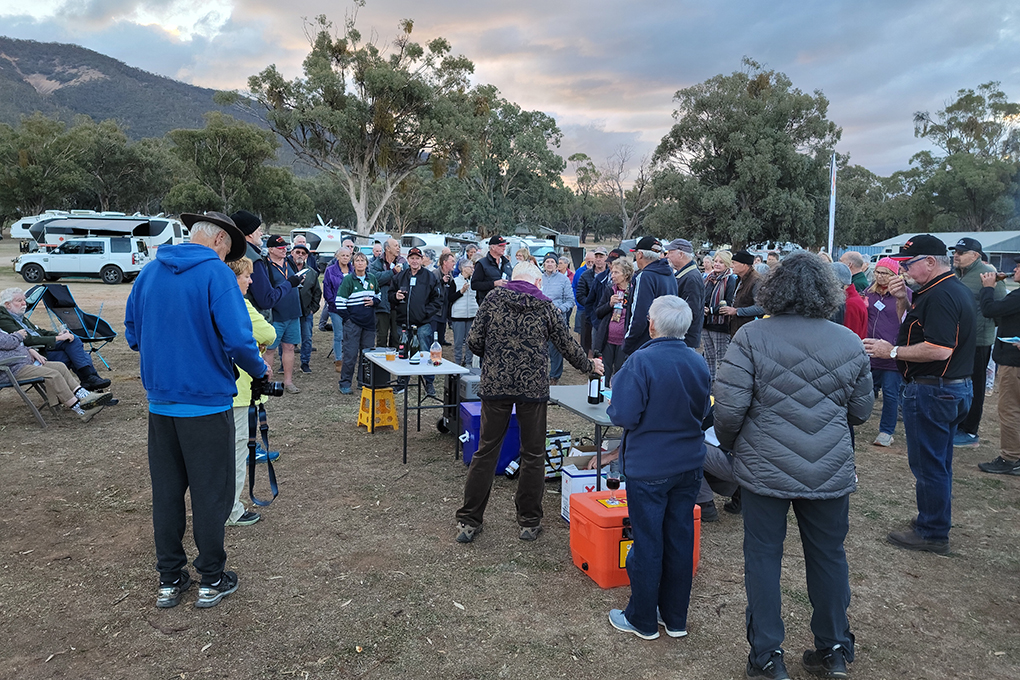 At the beginning of May, the Annual KKOG (Kimberley Karavan/Kruisers Owners Group) gathering was held in Melrose at the base of Mount Remarkable just outside Port Augusta.
James and Dean (our Customer liaison Officer) did a solid 1,800km journey from the factory to the meet and spent x2 days mingling with and getting to know current and new owners at the gathering. With over 70 units and 130 plus avid fans attending, the week long gathering was a huge success.
We thank this dedicated group of owners and encourage any and all Karavan and Kruiser Owners to join this group for like minded hints, tips and general social gatherings.
Registration can be found at www.kkog.org.au
After a mammoth drive back to the factory, James jumped straight on a plane across the Pacific to join David Bates our USA representative in attending the Overland West Expo in Flagstaff Arizona.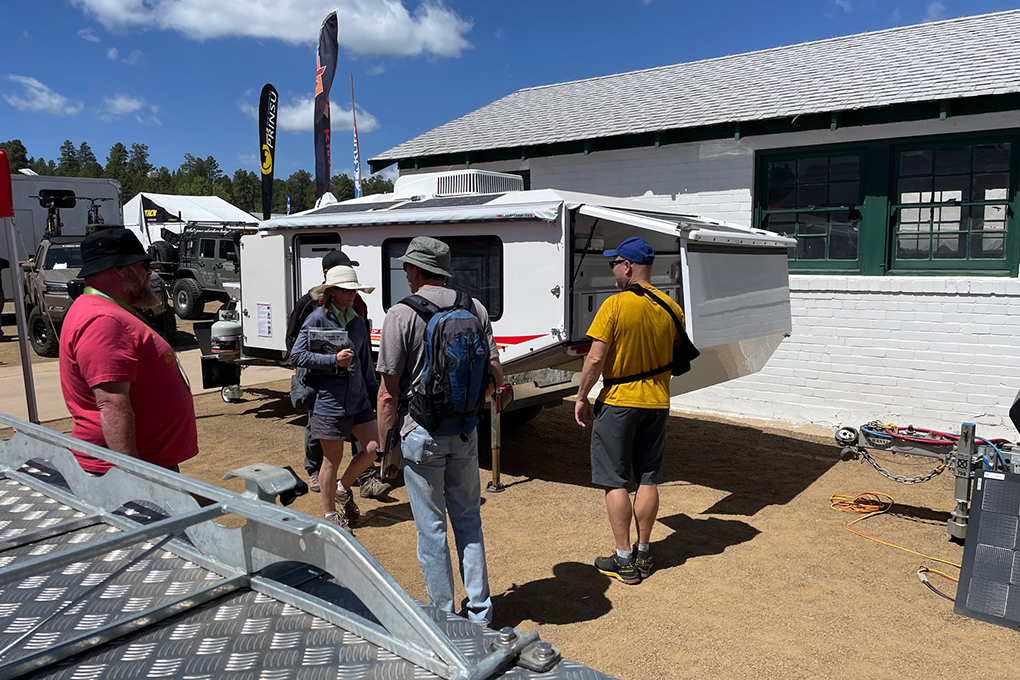 Overland Expo West – Flagstaff, Arizona
A very different kind of show to those experienced in Australia, the KK stand was supported by a group of supportive and dedicated US customers. A huge thank you to John Bomar and Family, John Johnson, Brad Garland and Andrew Kahn for the use of their units and time at the show.
At Overland Expo most exhibitors stay onsite (literally) and create a much more personable and relaxed atmosphere to the shows experienced in Australia. Attendance was overwhelming and James was blown away by the number of customers visiting the stand who already knew a lot about KK and our product offering and the hard work by Dave and his team in the USA is now showing in extremely positive feedback and sales orders.
It was an awesome show and we look forward to attending many more in the future.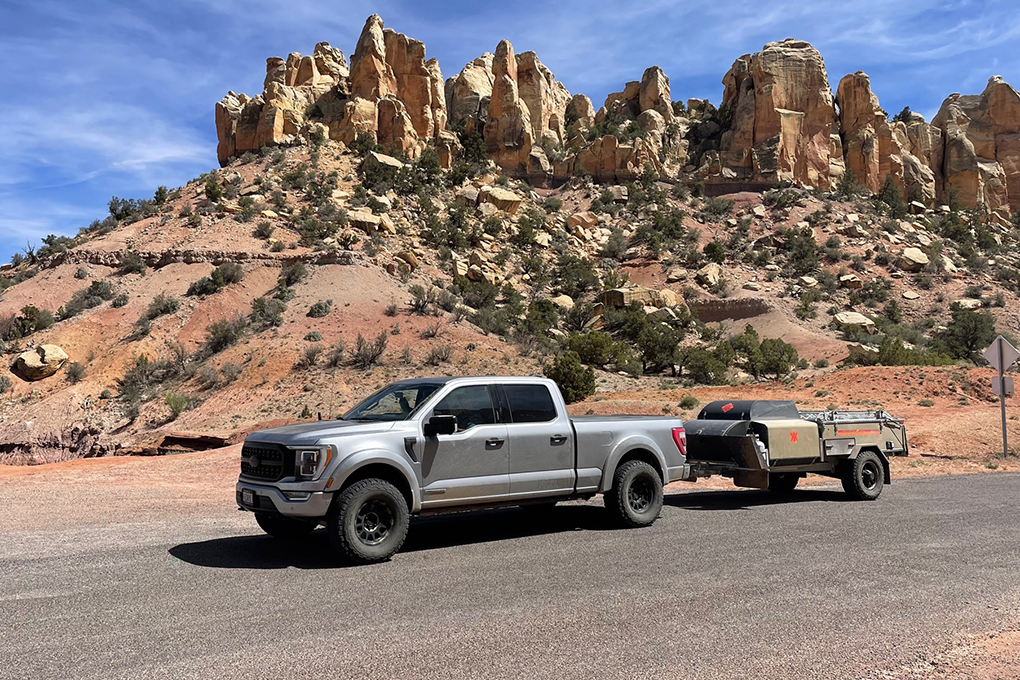 Tag Along Tour Adventure – Kimberley Kampers Owners USA
The show was followed by a Customer Tag-Along tour into Arizona and Utah taking a group of customers and Kimberley Kampers/Karavans and Kruisers through the Grand Canyon and all the way to Moab.
Some spectacular scenery and it was with real pride James experienced our Australian Brand in some of the most infamous locations in the world. We will pull together a Youtube clip of the journey and share this across our social media shortly. We would like to thank all their customers that attended the tour and hope you managed to learn a thing or two from James en route.
A huge thanks to Dave and his…. large family… for their hospitality and warm welcome in the USA. This is a key part of Kimberley's future strategy and we would like to thank all our American counterparts for their support of this Iconic Australian Brand.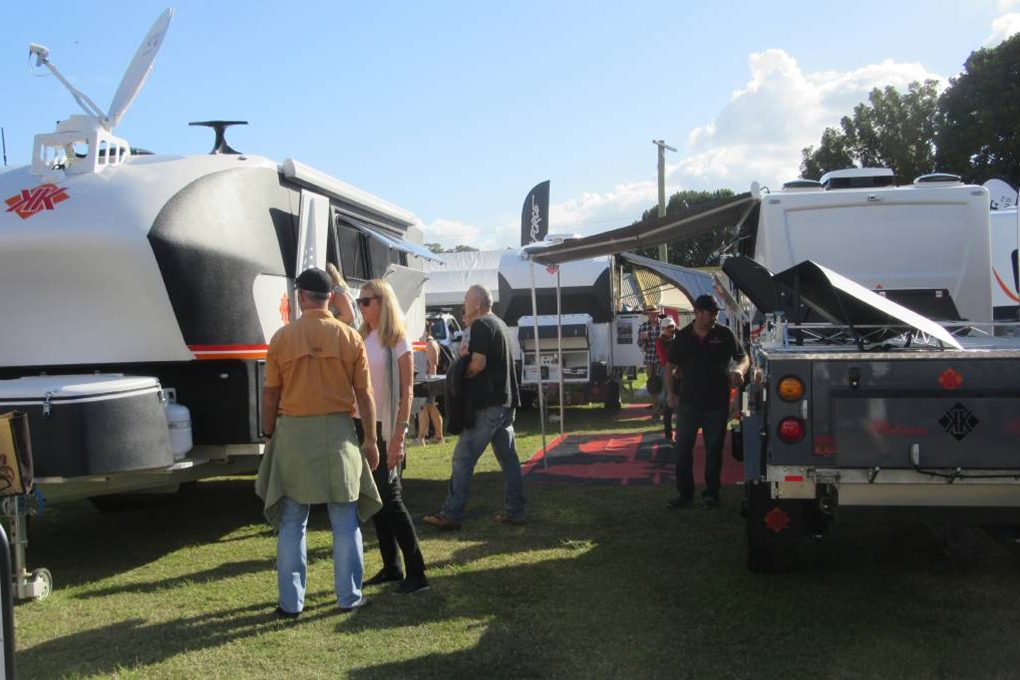 The Hunter Valley Caravan, Camping, 4WD, Fish & Boat Show Report
Although being very, very muddy on the stands due to massive rainfalls just days before, The Hunter Valley Caravan, Camping, 4WD, Fish & Boat Show went ahead and went well.
A lot of the exhibitors were surprised it was actually still on and the local bark or wood chip suppliers were over the moon that it was as they were called on to help contain the mud! It was encouraging to see such strong attendance at the show and great to meet so many new potential customers.

COMING UP: Brisbane Let's Go Queensland Caravan & Camping Supershow
We have good news for you if you are interested in a Kimberley and live in South East Queensland.
Head on down to the 2022 Let's Go Queensland Caravan & Camping Supershow next week. Shane and the crew from SEQ Campers & Gear will be there with a range of products, answering questions and sharing their extensive knowledge of caravanning and Kimberley products.
A friendly warning though: once you step into a Kimberley, nothing else will compare.
The 2022 Let's Go Queensland Caravan & Camping Supershow is on at the Brisbane RNA Showgrounds from June 7-12.
CLICK HERE for show details.

COMING UP: Adelaide Let's Go Caravan and Camping Show
Great news for our South Australian friends, the Adelaide Let's Go Caravan and Camping Show is back up and running for 2022!
Come down and meet Mike, Anita and the crew from The Dirt Off Road Campers and check out the range of Kimberley products on display. The show is hosted at the Adelaide Showgrounds from July 27-31.
CLICK HERE for show details.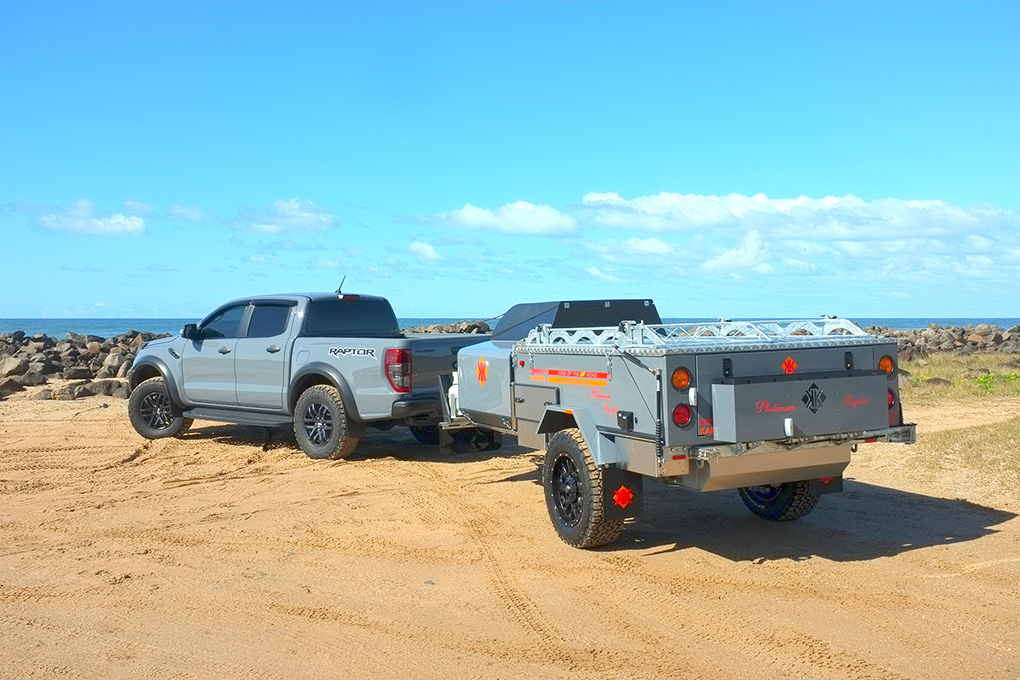 Kamper Range Update
With the increasing demands of a restricted supply chain and shifting of production priorities, we have made the hard decision to retire the Kamper Classic model from our range of off-road camper trailers
Effective immediately, the Kamper Platinum will be the only model available in the Kimberley Kampers off-road camper trailers range. The Platinum is a solid, off-road camper which packs a class-leading feature set into a compact and versatile chassis.
It is CAD designed and engineered to be class-leading, lightweight and durable.
Top Platinum features:
• Class leading independent air suspension with on-board compressor and digital display
• Diesel hot water system
• Large, stainless slide-out cook's kitchen
• Dynaproof™ yet breathable lightweight canvas
• Touchscreen display: water/battery/solar levels, fridge temperature
• Electric-over-hydraulic vented disc brakes
• Super light lithium battery
• 85L upright fridge
• 70L + 120L water tanks
• Slide out cooker pantry with WOK burner and 2-burner stove