Understanding the best multimedia for luxury offroad caravans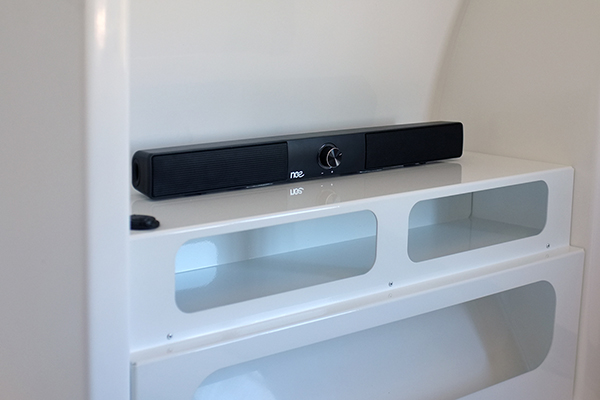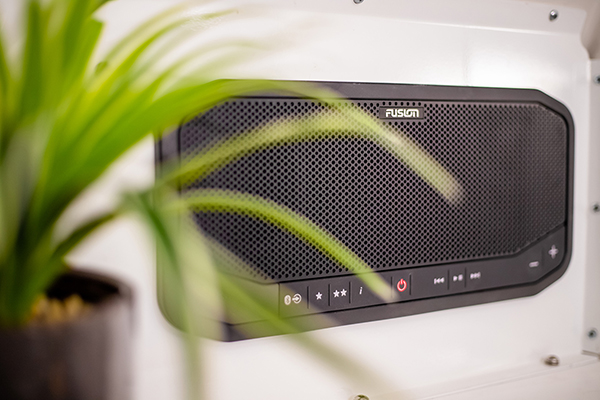 THE BUSH TV
Few things kindle a sense of calm and focus in man like staring into the flickering flames of an open fire, enveloped in the dark womb of an outback night.
But some nights, the bush television isn't working. And some nights, the footy is on. And some nights, calm isn't going to be on the menu if you can't entertain the kids for an hour or two on the small screen.
While mankind may have cut his Promethean teeth on little more than hunting, gathering and pondering embers, the modern human is a connected species, and camping these days has evolved…considerably.
Even the most remote adventurers still demand internet, entertainment and connection on tap, and Kimberley Kampers offers an unparalleled multimedia experience for every budget.
The Sound and the Fury
Music is how we express the inexpressible. Kimberley's All-In-One panel stereo is the perfect option for expanding your musical options out on the road. Featuring built-in Bluetooth audio, AM/FM radio, USB and Aux connections and a stylish, modern design, it looks as good as it sounds.
For even more aural immersion, you can add a Bluetooth soundbar to your Karavan or Kruiser setup.
Video Killed the Radio Star
Travelling the most beautiful, rugged, breathtaking landscape on the planet need not be mutually exclusive with keeping up with your favourite shows, movies, news and sports.
From integrated low profile TV antennas to full automatic roof-mounted VAST satellite dishes and decoders, Kimberley has sourced the best gear on the market to keep you entertained and informed, all via the 28" Smart LED TV and custom mounting brackets.
Frontier Communications
Full booster and modem systems are available for your 4G and 5G requirements, enabling everything from local media streaming and internet routing to powerful 4G boosting, letting you stay in touch via phone and internet farther from civilisation without switching to satellite methods.
Powered by the best
At the heart of all of this technology is always a voracious need for power, and Kimberley Kampers has led the pack in terms of 12V and remote power solution innovations for years.
From class-leading military grade solar panels to Bluetooth-enabled ultralight lithium batteries (up to 600Ah can be fitted to T-Class Kruisers), you can rest assured that you won't run out of juice out there, no matter what you're running.
Not sure what you need, get in touch with us at Kimberley Kampers, or talk to your local agent.