Kimberley are now manufacturing a range of USA-dedicated 'left hand drive' caravans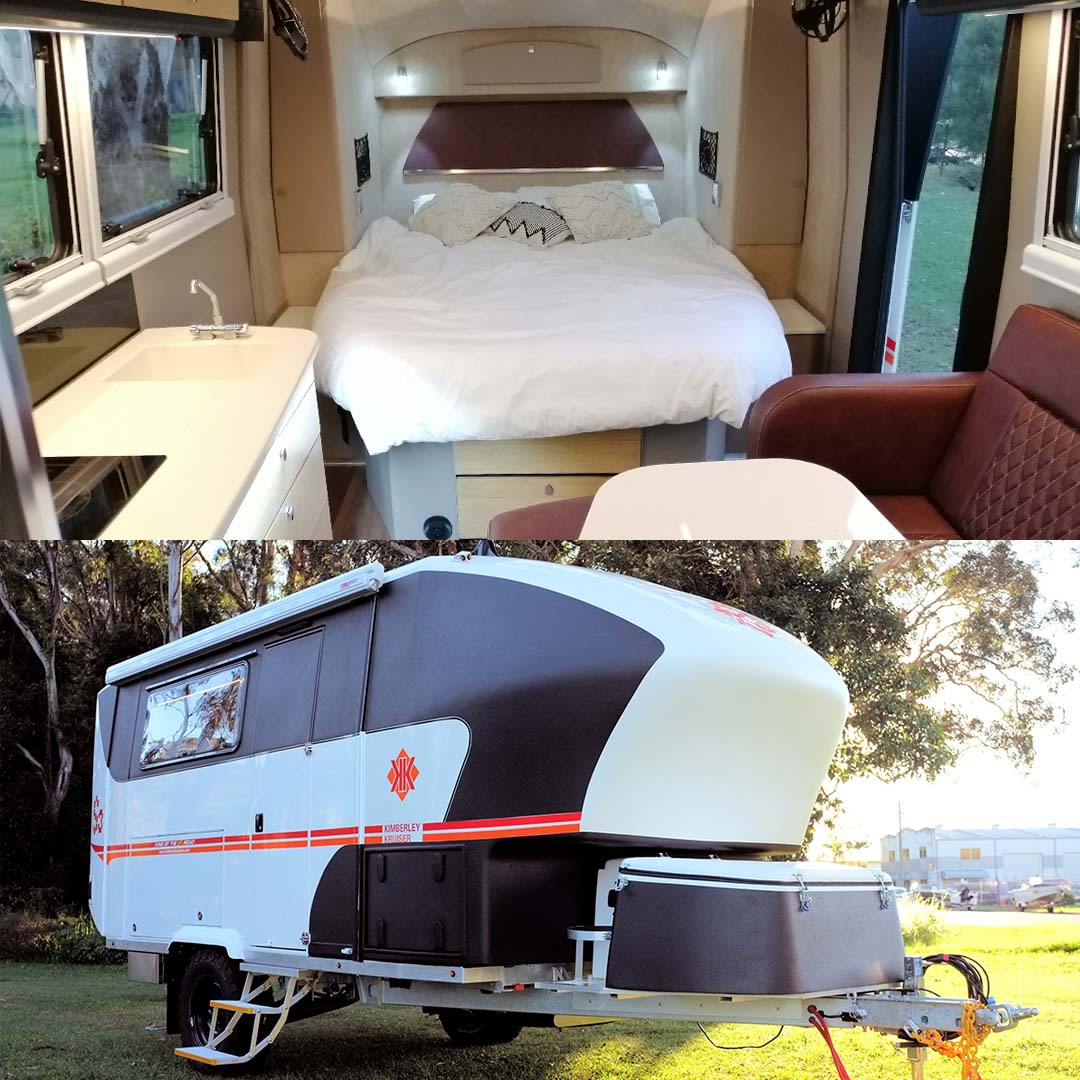 Kimberley Kampers are now producing a dedicated range of Kruiser luxury off-road caravans for the North American market. We are excited to be building these right here in Ballina, NSW and exporting across the globe. We believe these are the first RVs or luxury off-road caravans to be built in Australia with the layout mirrored to suit left-hand-drive vehicles.  The engineering and build team have done a wonderful job of crafting these with the doorway, outside kitchen, seating and kitchen all swapped to escape in comfort on the other side of the world!
These luxury off-road caravans are also equipped with USA-specific lithium batteries, induction cooktops, battery chargers/inverters, diesel heating, 110V power system, 110V air-conditioners  for the best after-market support available in North America. Working with Kimberley Kampers USA has also led to the introduction of winterized plumbing and water tanks so our customers can enjoy camping year-round.
Click here to watch a great video walk-through and interview with the owners of the first of these USA-specific Kruisers. 
If you want to see more Kimberley Kampers action from the USA, follow their excellent social media accounts below:
Instagram: kimberley.kampers.usa
Facebook: @kimberleykampersusa