By KK Owner Monica Coleman
Mt Moffat Section of Carnarvon National Park – QLD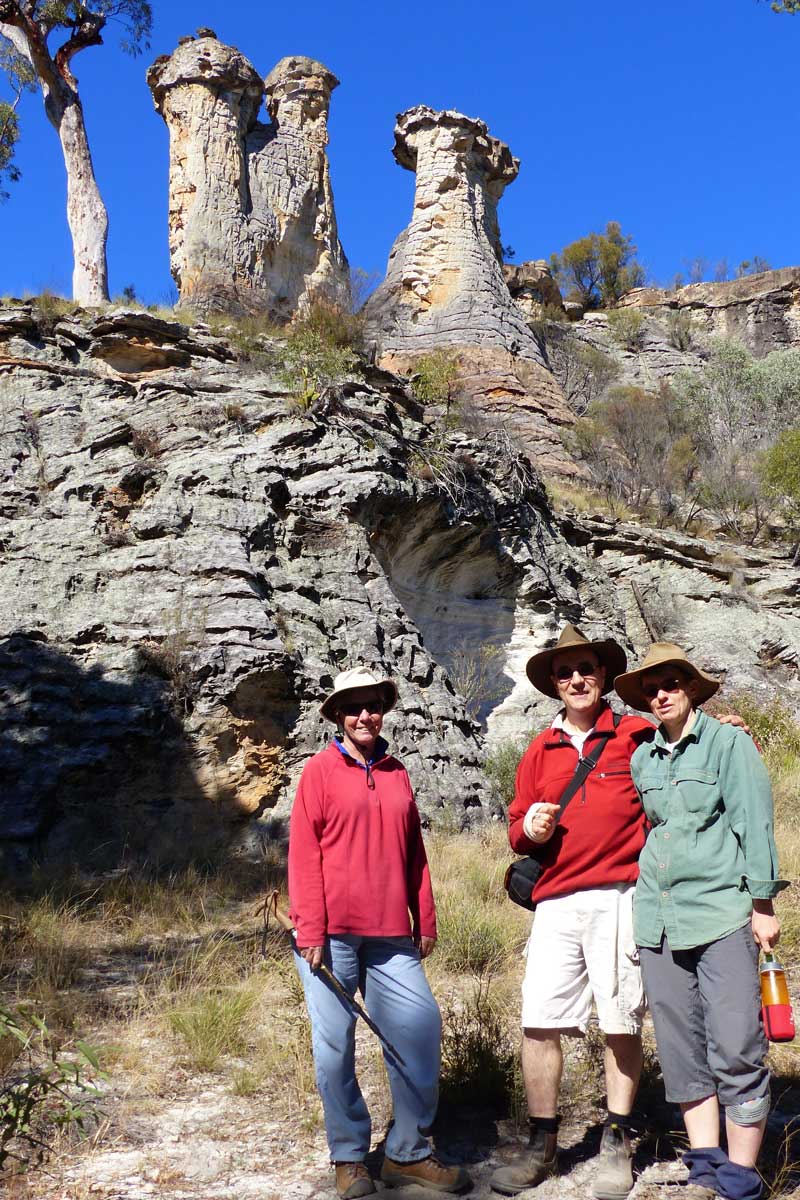 Everyone's heard of Carnarvon National Park in Queensland, and rightly so, with its stunning gorges and great walking. That's the main Gorge section of the park. Next time you're in the area, why not check out the more isolated Mt Moffat Section of the park? Turn NW at Injune and it's another 160km or so of mostly unsealed road.
We chose to camp in the park at Dargonelly Rock Hole and had the place to ourselves. It's an expansive area with scattered trees and plenty of opportunity to charge your solar cells. Be warned though – at 700m above sea level it can drop below zero on a winter's night.
This campsite made a great base from which we explored all the drives and short walks on offer. A good network of 4WD tracks, some of them requiring high clearance, joins all of the attractions and walks together. Allow yourself at least two full days so you don't miss anything.
The park features numerous intriguing rock formations that have been carved from the soft sandstone by years of wind and rain. The Marlong Arch is impressively large, spanning across two ridges. Photographers will test their skills framing unique shots. There are walks art sites where the Bidjara Aboriginal people created hand stencils and delicate carvings. Take a good look in the trees around you – smile, you're on camera!
One of my favourites is a set of three pillars appropriately named the Chimneys. The pillars look like they have a hardened layer or rock on the tops but this is actually the same rock that's weathered hard and has become stained with grey lichen. A nearby feature called the Looking Glass started life like one of the Chimneys but over millions of years the wind has eroded a 10 metre wide hole right through it, offering yet more opportunities for photographers.
The journey continues next time with a firm favourite lakeside camping spot before exploring the nearby Expedition Range National Park.
Monica Coleman – Author of "Destination Red Centre – an Insider's Guide"