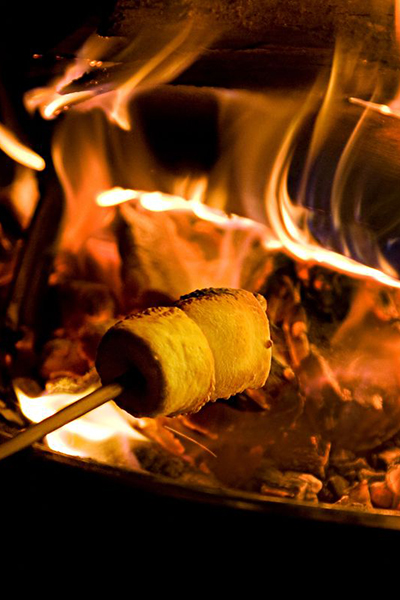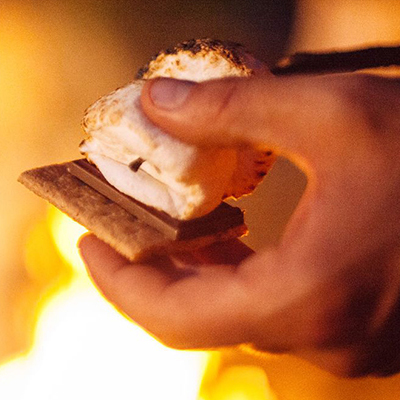 Campfire cooking has to be one of the best reasons to hit the bush, and campfire s'mores are the ultimate decadent desert dessert.
These handmade, molten, gooey, messy treats were born over flames, and never fail to amaze your tastebuds.
With a growing band of antipodean acolytes, these unique treats have always been held back by a dearth of graham crackers and Hershey's chocolate…but we're going to sub those out for a purple slab of Cadbury Dairy Milk and a packet of Digestives or milk arrowroot bikkies.
INGREDIENTS
Packet of large marshmallows
Skewers
Block of Cadbury Dairy Milk chocolate
Packet of Digestives or milk arrowroot biscuits
METHOD
Lie out biscuits on a plate, then top each biscuit with a few squares of chocolate
Skewer your marshmallows and roast over coals until they're starting to char on the outside
Place a molten marshmallow on each chocolate-topped biscuit and squeeze another biscuit down on top to form a gooey sandwich
Wait 30 seconds or so for the piping hot marshmallow to work its magic, as soon as the chocolate starts to soften it's ready to enjoy
Make sure you pack a big stash of ingredients because as soon as the crew gets a taste of the first batch, everyone will be asking for s'more!