Product Focus – Full-size luxury offroad caravan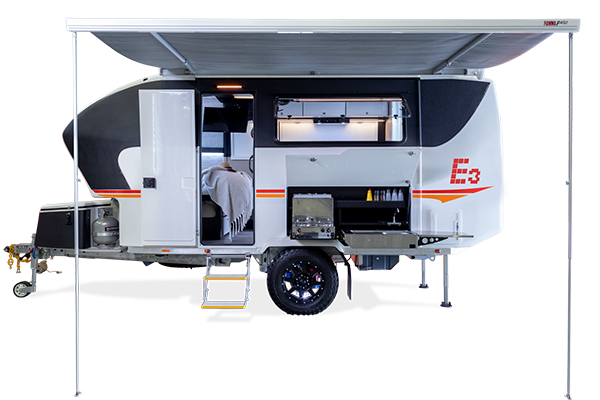 Kruiser E-Class luxury offroad caravan.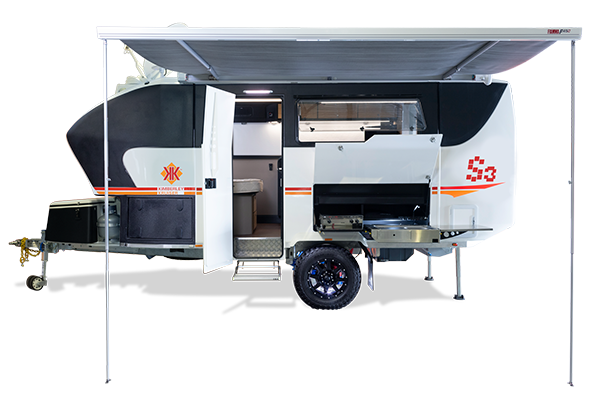 Kruiser S-Class luxury offroad caravan.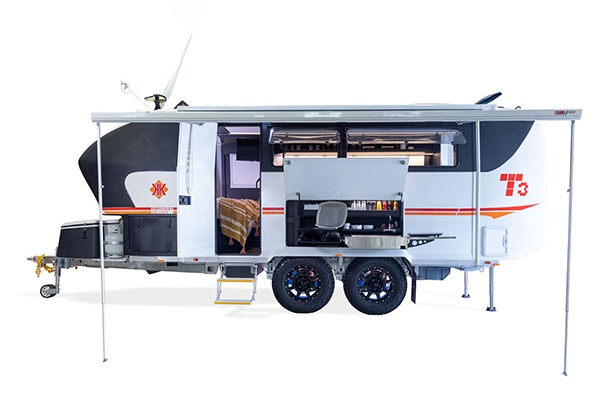 Kruiser T-Class luxury offroad caravan.
In every species of engineering there is a pinnacle, an acme of innovation. Among the caravanning cognoscenti, this zenith is unassailably held by the 10 year old Kimberley Kruiser.
Space-age, luxurious and ruggedly reliable, it is the culmination of everything Kimberley Kampers has been striving toward for nearly three decades.
Every creation, from the lightbulb to the LandCruiser, is inevitably a collection of compromises. The Kimberley Kruiser is what happens when the manufacturer, and the customer, both decide to forego compromise, and instead find out, together, what the best possible caravan might look like. It resides in that rarefied strata where form and function orbit each other.
Behind that pedigree is a passion for constant improvement, a passion for continually integrating cutting edge technology, a passion for ensuring that form never drowns function, that reliability is baked into every inch.
The Kimberley Kruiser is offered in three classes, to suit your needs and budget accordingly.
Kruiser E-Class
Featuring a queen size, hydraulic island bed, internal seating, full ensuite, off-grid living including lithium batteries and induction cooking and an ATM under 2.5T, the E-Class Kimberley Kruiser is the perfect entry into perfection, and lightweight enough to follow you anywhere.
Kruiser S-Class
Built on a 650mm longer chassis than the E-Class, the S-Class takes every luxury to the next level: 130L fridge with freezer, large thermo-insulated windows, diesel hot water with up to 5 outlets, Bluetooth soundbar and Smart TV standard, handcrafted latin bench seating and 70% lighter alloy furniture.
Kruiser T-Class
The Rolls Royce of the caravan world. For the adventurer who refuses to compromise on any front. Bigger, smarter, lush: where offroad acumen and opulence blend like gin and vermouth.
The Kruiser was designed to be aspirational and inspirational, and no matter which model you choose, you will experience adventure on another level altogether.