Product Focus – The Original Hybrid – is this right for you?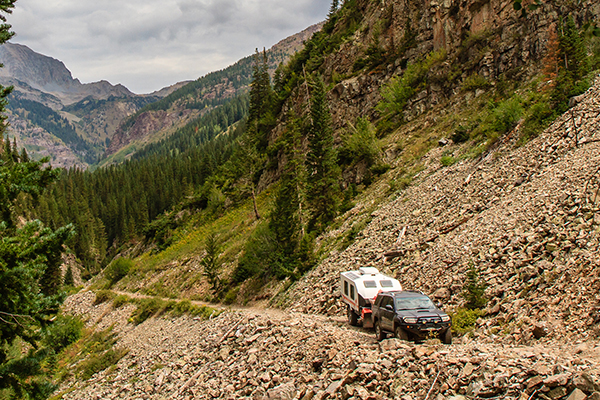 Forge your own path – take your Karavan offroad hybrid caravan where you like.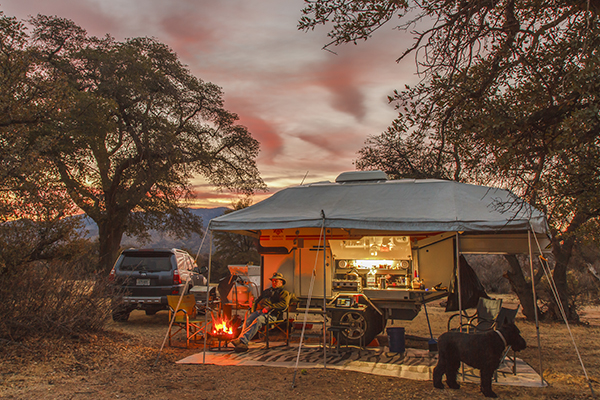 Escape in comfort with large outside kitchen and alfresco living.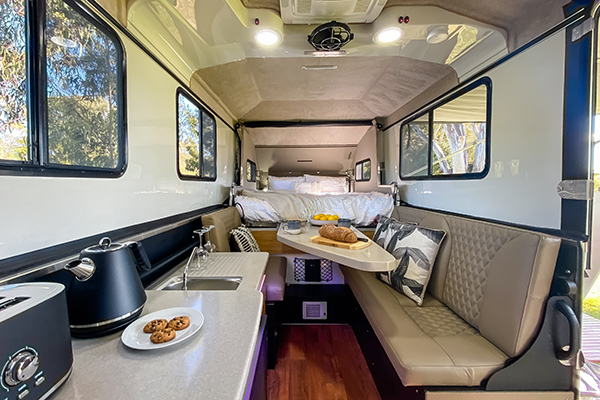 Discover your own space in comfort.
Necessity is the mother of invention, and experience is the father of knowledge. Every adventurer is different, but there are a few good rules of thumb you can use when deciding what type of Camper you are: a Hybrid or a Camper Trailer.
The Karavan now enters its 15th year of manufacture and it is as popular as ever. As one of the first true Hybrids back in 2006 the Kimberley Karavan still offers a level of versatility, comfort and practicality that few can compete with.
If you are after a full offroad, offgrid capable machine with the length and width of a camper trailer, the height of a Landcruiser, no canvas internal living, an internal height when open of over 6'6", an internal shower and toilet, internal and external cooking and a host of other features too numerous to mention, then the Karavan starts leaving the competition behind.
A truly unique product that has stood the test of time, the Karavan represents the epitome of what Kimberley Kampers stands for. The silhouette is unmistakably Kimberley's trademark. A head turner even 15 years on when most campers will stop what they are doing to watch the Karavan expand into life!
In the last 2 years the folks at KK have spent countless hundreds of hours re-visiting many aspects of the Karavan. They have improved the quality of components, the quality of build and come up with a few "zingers" that make the Karavan the perfect Hybrid!
The introduction of Actuator lifting has eliminated the fear of being stranded with the canopy up or down, the new Swing-Away toilet has now created a full size internal shower without the need to compromise on space. The fit and finish has been cranked up a couple of notches making the Karavan a luxurious cocoon to live in! The continued focus on providing a practical yet sumptuous outdoor kitchen area appeals to the Kimberley customer like no other.
The Karavan's offroad capability has never been in question with the ability to tackle 000's of km's of corrugations or the tortuous Telegraph track in the Cape – the Karavan will comfortably tackle any terrain your 4WD can safely go!
If all the above appeals to you, then the Karavan may just be the product you are looking for!
Are they expensive….. yes! But as we know, the bitterness of poor quality lasts long after the sweetness of low price is forgotten.
If you are interested in more information, click here to download our latest brochure and pricelists.