Understanding the WiTi Wireless Towing Connection, Anti-Theft & GPS Tracking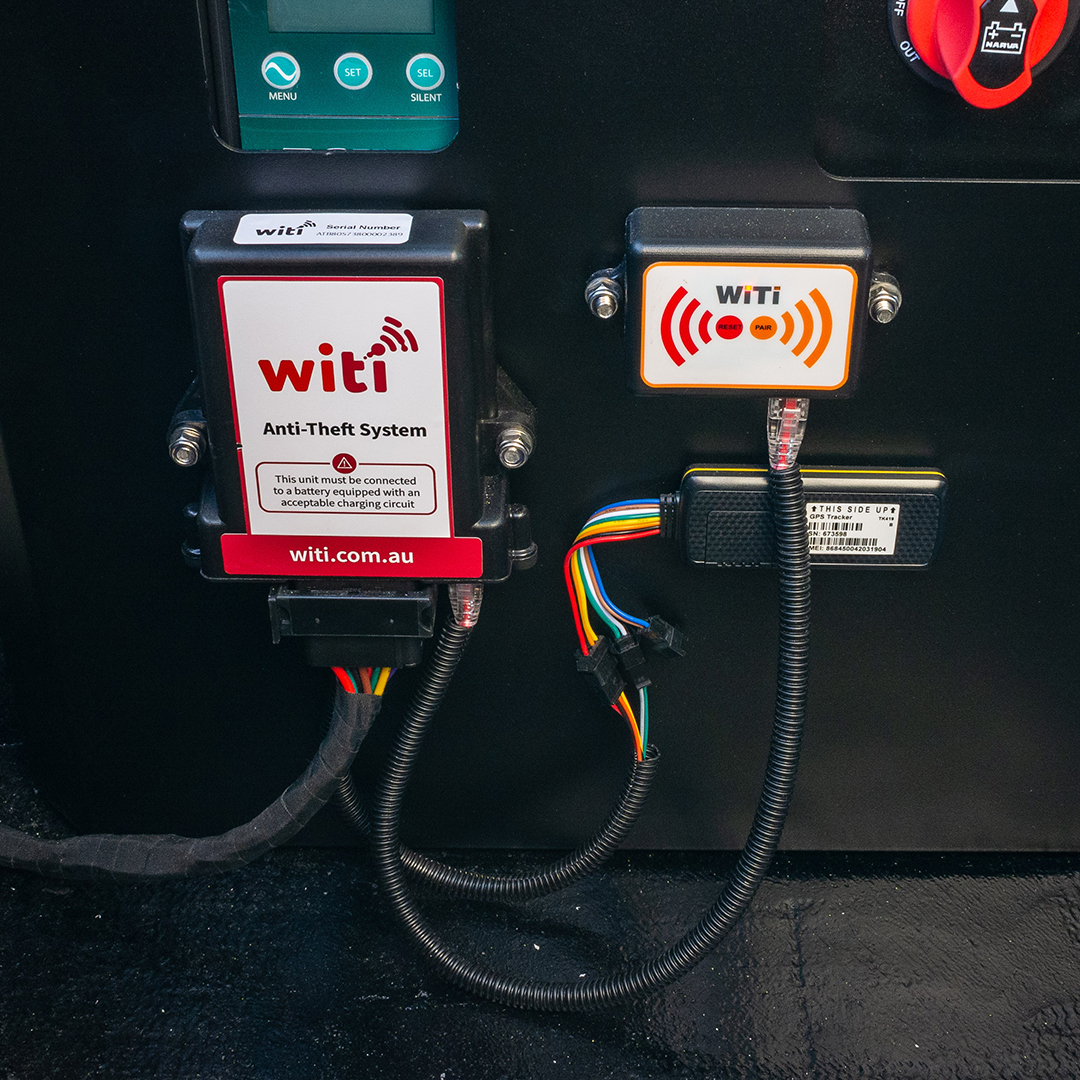 The world is an everchanging kaleidoscope of adventures, delights and dangers. Travel has always had its share of trials and tribulations, whether you're hitchhiking or caravanning.
The first caravan theft no doubt occurred shortly after the invention of the wheel. And until now, there has been little that owners could do to prevent this, short of carrying a wheel lock around or hiring your own personal security guard.
Theft-proof your camper
Enter WiTi, a world first anti-theft device for caravans. If someone tries to steal your precious caravan, the WiTi gyroscope will activate, immediately locking the brakes, flashing all external lights and sounding a 105db alarm.
After 30 seconds, the unit will re-enter its monitoring mode, repeating the cycle if movement is attempted.
Sensitive enough to detect break in attempts, but smart enough to know when it is just the wind, the WiTi is about as close as you can get to that personal security guard.
Tracking
With the option of integrated GPS tracking, you can rest assured that even if someone manages to move your caravan or camper without your knowledge, you'll always know where it is.
With mobile phone alerts if the alarm is triggered, along with real time tracking in the event of a theft, travel just became a lot less stressful.
Alerts are sent if the alarm sounds for longer than 10 seconds, if battery voltage drops below 11.5V or if the battery is disconnected or tampered with.
There are many alarms on the market, but WiTi is a dedicated immobiliser for your caravan.
Stopping power
Building on the WiTi's integration with your trailer, you can now take your towing interface wireless. The Wireless Towing Interface replaces your six pin, seven pin, eight pin…all the pins. No more dusty connection and intermittent lights or brakes.
With an automatic connection to your caravan, including WiTi security, lighting, braking, you just get into your tow vehicle and go.
At Kimberley Kampers we are proud to be at the forefront of innovation and have been using Witi on our product range since its inception in 2018. This is another great Aussie innovation.