Product feature – Off Road Caravans – Water Conservation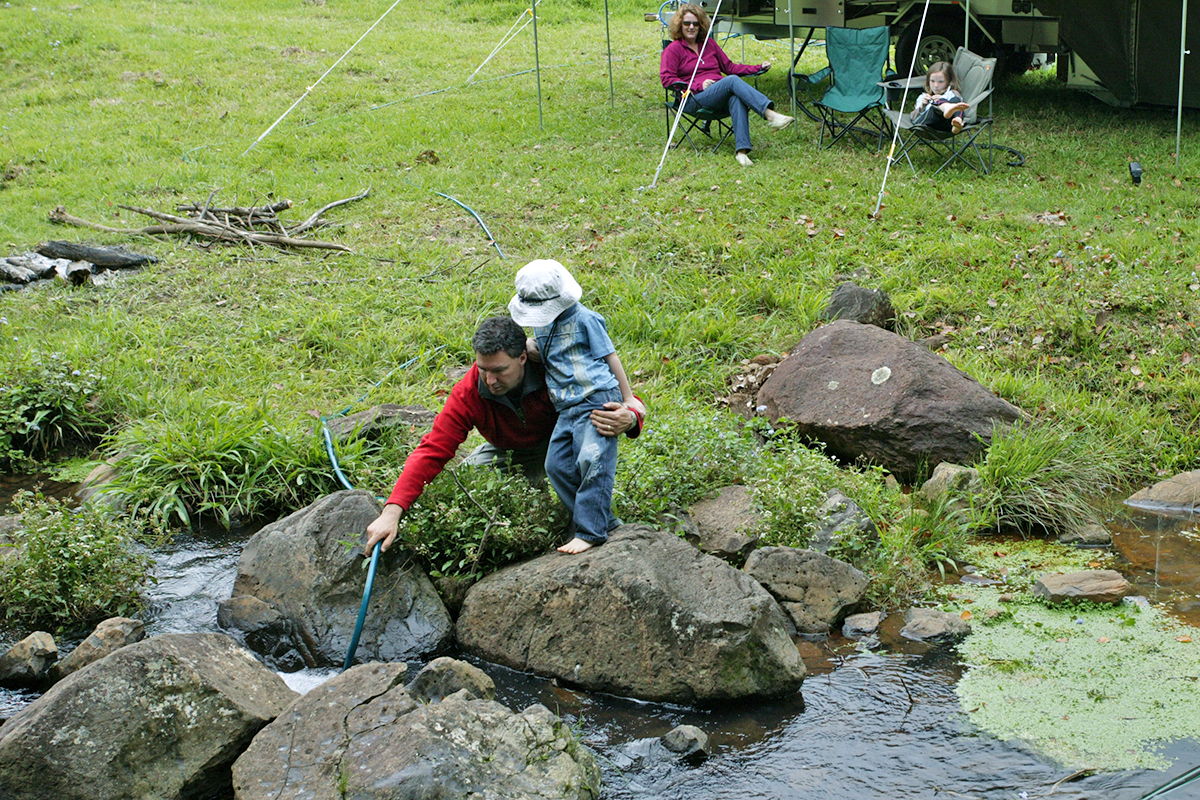 A key design driver in the Kimberley Kruiser range is ensuring water is used smartly to reduce the amount weight carried and maximise comfort when camping. Let's face the fact, water is a precious resource off grid.
Since 1994 Kimberley has been a pioneer and leader in off grid travel resource conservation. With the introduction of our "Visi-Flow" water cycling in 2003, where our customers could have a hot shower straight out of a Creek or Billabong, we have also introduced recycled shower water through the toilet, waterless compost toilets into our range and separate dedicated drinking water tanks you are sure to travel safely and in comfort.
All our drinking water is plumbed into a seperate circuit with its own pump so you avoid contamination with the main tank. This is run through a silver nitrite/charcoal filter for clean filtered water for the safety of your family.
All our tanks and plumbing are food grade components from Internationally recognised suppliers (John Guest in Europe) for peace of mind and great tasting water. With multiple outlets smartly placed around the Kamper/Karavan or Kruiser, your water requirements are truly serviced with ease and practicality in mind.
With up to 3 water tanks in some products lines, we have water as a paramount necessity for outback and offgrid travel. This can give you a total potential capacity of 240L. Check which models have this capacity to double check.
'Kwik-fill' fillers on a new 'repurposed' shower mixer allow you to fill your tanks super easily when plugged into a hose connector.
Individually calibrated Simarine tank sensors give accurate readings at 10 reference points in both litres and %. This is easily referenced on the Gorilla screen monitor or through your Simarine App.
Our Smart water systems are tried and tested over many millions of km's in the Australian Outback and worldwide. We are proud to say our attention to detail and focus on giving our customers the best performance systems on the market is a key driver in everything we do.