Product feature – Kimberley Kamper – Upright fridge in a Camper Trailer – Pros and Cons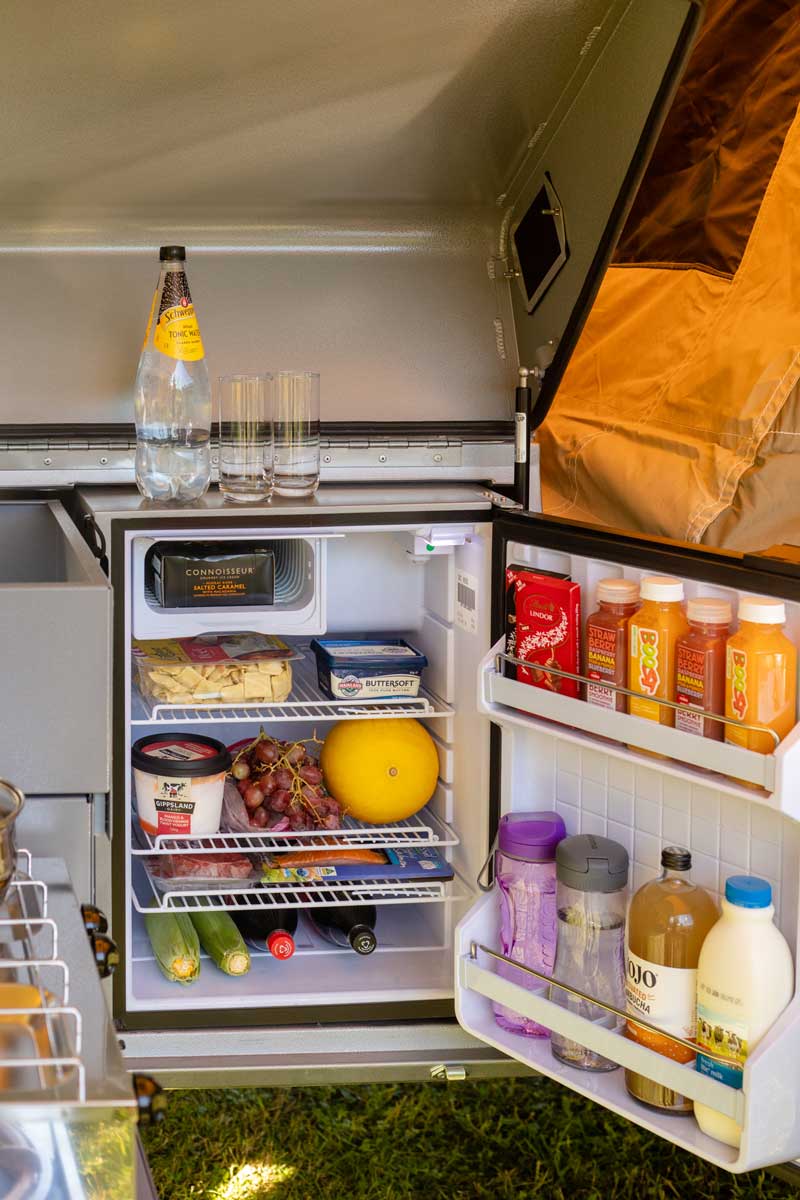 Kimberley Kampers were the first to introduce the upright fridge into a hard floor Camper Trailer into their range of Kimberley's in February 2017. So three years on, what have we learnt?
At KKHQ we have a guiding design philosophy that everything we introduce has a useable purpose, must be stronger, lighter or less moving parts than before unless a proven business case tells us otherwise!
To this end we believe that the 85L 12V upright fridge/freezer available in our offroad Camper range suits our user needs better than traditional solutions. We have included some relevant details below-:
A comparison with an Engel 80L fridge/freezer which is probably our most popular chest fridge/freezer inclusion in our Campers.
What is the vital statistics comparison?
Weight
Upright KK Unit – 21.5kgs
Chest Unit plus fridge slide – 52kgs
Useable Capacity
Upright KK Unit – 85L
Chest Unit – 80L
Power Consumption
Upright KK Unit – 2 Amps – 4.5Amps (Av 1.25)
Chest Unit – 0.5-4.2 Amps (Av 1.2)